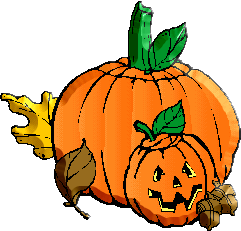 October
Our first meeting this month will be held on Wednesday, October 1st at 10:00 am. We will be hosting Kathy Giganterello from Virtua who will be speaking on Toddler Discipline. You won't want to miss this one - Kathy is a fantastic speaker and always has loads of great information!
Our second meeting this month will be held on Wednesday, October 15th at 10:00 am. We will be. sharing information on books – fiction you've read that you think others will enjoy, self-help books you want to read but just haven't had the time (maybe someone else has!), or any book that might be of interest.
Upcoming Events - October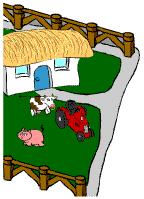 Farm and Nature Center Field Trip
This month we will be visiting a local nature center where the children can play and visit lots of animals. We will going on Thursday, October 9th at 10:0 am. The cost for this event is $3.00 per person. Come rain or shine, there is plenty to do!

Kids Crafts
Join us for our monthly crafts for kids. This month's theme is "Halloween" and we will be reading a book and doing two crafts related to our theme. The kids always have a good time, so be sure to come. Don't forget to bring a smock, our little artists tend to be very energetic!

MOMS Night Out - Pottery Painting!
This month's MOMS Night Out will give you a chance to release your artistic side! We will be painting pottery at a local pottery place on Wednesday, October 22nd at 6:30 pm. This event is sure to be loads of fun so don't miss out!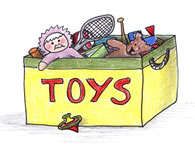 Special Community Service Project
Used Toy Drive
Is your house beginning to resemble a toy store? Are you dreading that next birthday or holiday because you just don't have a spare scrap of space to put all those new toys? Well, we have the answer for you – donate all those toys that your kids have outgrown or simply never play with. As another community service project, we are contributing to a used toy drive that St. Mary of the Lakes is running to benefit disadvantaged children who are helped by two organizations. Early Intervention of Burlington County works with children under 3 who have developmental delays due to birth defects, autism, or other problems. Ocean County Mental Health has 14 programs to benefit children ages 3 through 13 who have emotional difficulties. Many of the toys will be used to help the children through their therapies and some will be used to just have fun. Together, these groups help over 800 children a year, a large portion of whom come from low income families that this drive will benefit. We will be collecting toys at both of our November meetings, so don't forget to bring some along!