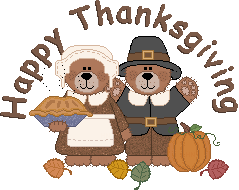 November
Our first meeting this month will be held on Wednesday, November 5th at 10:00 am. We will be hosting Rose Payne from High Level Wellness who will be speaking on nutrition. We will also be coolecting toys for the used toy drive.
Our second meeting this month will be held on Wednesday, November 19th at 10:00 am. We will be "passing a dish," - that is, we will be having a recipe exchange for either an appetizer or dessert. You're sure to get lots of great new recipes just in time for the holidays. Don't forget to bring a copy of you recipe as well as a sample to share! This is also the last meeting where we will be collecting for the used toy drive.
Upcoming Events - November


Popcorn, Cotton and Peanut Picking Field Trip
Have you ever wondered how peanuts grow? What the difference is between popcorn and regular corn? Or how hard it really is to pick cotton? Come to this month's field trip and find out! We will be visiting a local farm on Thursday, Nov. 13th for a hayride where we will have the opportunity to pick cotton, peanuts and popcorn. The cost for this event is $3.00 per person (children under 2 are free). Don't miss this one, it's sure to be fun (and educational)!

Kids Crafts
Join us for our monthly crafts for kids. This month's theme is "Giving Thanks" and we will be reading a book and doing two crafts related to our theme. The kids always have a good time, so be sure to come. Don't forget to bring a smock, our little artists tend to be very energetic!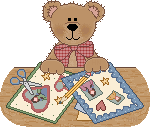 MOMS Night Out - Scrapbooking!
Are you overwhelmed with your photos? Want to learn SIMPLE steps for preserving them in heirloom-quality albums? Or maybe you're already an avid album-maker? Either way, this month's MOMS Night Out on Wednesday, November 12th at 7 pm is for you!! Come to this 3-hour workshop at the home of a Creative Memories Consultant, Sue. If you're a beginner, bring a pack of your MOST RECENT photos and Sue will get you started with an introductory class…if you're experienced, bring your album and whatever materials you have and avail yourself of Sue's workshop space to get some cropping done! Fee is $5 per person and includes light refreshments and a complimentary gift.

Book Corner
Welcome to the new Book Corner. After the last meeting there were lots of ideas on book sharing. We also decided to start a Book Club as an alternate MOMS Night Out. The first book will be Angry Housewives Eating Bon Bons. This book is about 5 women over the course of 30 years that share a book club and even more. The book is available at the library and in book stores. We will meet on December 11th at 7:00pm at a local coffee house. Come ready to talk about the book. If you are just looking for a good book to read to stimulate your brain, you can also look in the Book Corner once a month for ideas. Right now we recommend The Nanny Diaries and The Red Tent. So sit back, grab something warm to drink and enjoy a good book.