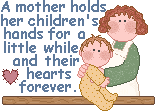 Happy Mother's Day!

May
Our first meeting this month will be held on Wednesday, May 5th at 10:00 am. This meeting's speaker will be Ted, a yoga instructor who will be filling us in on this fabulous and fun way to get fit!
Our second meeting this month will be held on Wednesday, May 19th at 10:00 am. At this extremely important meeting we will be electing next year's Executive Board - don't miss it!!
Upcoming Events - May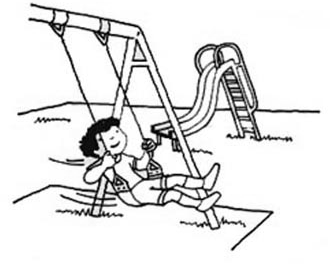 Park Play and Picnic Day
This month's field trip will combine our usual monthly field trip with our end-of-year party. We will be meeting at a local park for a morning of fun and play. Plan on packing a lunch and enjoying some extra time with friends. This event will be held on Wednesday, May 26th at 10:s0 am, and the cost is free!!

Kids Crafts
Join us for our last monthly crafts for kids before we break for summer! This month's theme is "Musical Instruments" and we will be reading a book and doing two crafts related to our theme. The kids always have a good time, so be sure to come. Don't forget to bring a smock, our little artists tend to be very energetic!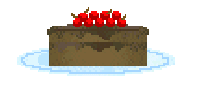 MOMS Night Out Death by Chocolate Party!
Join us for some simply sinful fun at a party where everything's chocolate! We're talking chocolate coffee, fudge, fondue, brownies, cakes and more! This delicious party will take place on Wednesday, May 12th at 7 pm. Plan on coming, but be sure to leave your diets at the door!!!