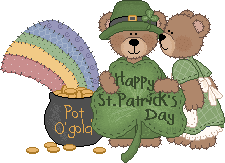 March
Our first meeting this month will be held on Wednesday, March 3rd at 10:00 am. We will be hosting a yoga instructor who will be discussing the health benefits of yoga and may even give a demonstration so wear comfortable clothes!
Our second meeting this month will be held on Wednesday, March 17th at 10:00 am. In honor of St. Patrick's Day, we will be discussing holiday traditions. Who knows, you might learn about some you like that you can incorporate into your own families' celebrations!
Upcoming Events - March


Egg Hunt Hayride
This month we are taking the kids on an egg hunt hayride, which takes about an hour. Peter Rabbit will meet us out in the field, tell a story and then the children will go their egg hunt. In exchange for their eggs, they will receive a bag of candy. Peter will be available for photos so don't forget your camera! The egg hunt is scheduled for Wednesday, March 31st at 11:00 am at a local farm. The cost is $6.00 per egg hunter (read child) and $1.80 per non-hunting hayrider (read mom) -and of course the barnyard is included!

Kids Crafts
Join us for our monthly crafts for kids. This month's theme is "Easter and Spring" and we will be reading a book and doing two crafts related to our theme. The kids always have a good time, so be sure to come. Don't forget to bring a smock, our little artists tend to be very energetic!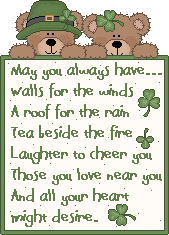 MOMS Night Out - St. Patty's Day Celebration!
Join us this month for our MOMS Night Out out a local restaurant where we will be celebrating St. Patrick's Day a little early. Our MNO will be held on Tuesday, March 16th (just one day early - consider it a warm-up!) at 7:00 pm. Plan on joining us, it's sure to be a blast!