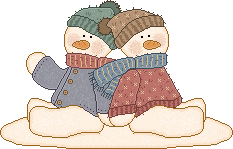 December
Happy Holidays, Merry Christmas, Happy Hannuakah and Happy Kwanzaa to everyone!
Our first meeting this month will be held on Wednesday,December 3rd at 10:00 am. We will be hosting Howard Horowitz who will be speaking on Dr. Phelan's book on child discipline, "1-2-3 Magic."
Our second meeting this month will be held on Wednesday, December 17th at 10:00 am. We will be having our annual Holiday Party complete with Santa Claus!
Upcoming Events - December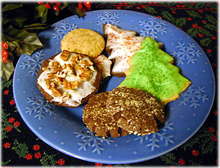 Cookie Exchange
It's that time of year again - holiday lights are going up, plans are being made for the gathering of friends and family, and, of course, there is always lots of food involved! We will once again be having our cookie exchange - a fun and easy way to share your favorite cookie recipe and taste test a lot of others! Our exchange will be taking place at the Holiday Party on Wednesday, Dec. 17th. Please contact Becky if you are interested in participating.

Roller Skating Field Trip
Join us for this month's field trip to a local roller skating center on Thursday, Dec. 11th for a special pre-school skating time. This is a great opportunity for the younger ones, since admission is limited to children 6 years old and under - no big kids to run over the little ones! The cost for this event is $5.00 per skating child and includes skate rentals and a free cup of coffee for mom!

Kids Crafts
Join us for our monthly crafts for kids. This month's theme is "Holidays" and we will be reading a book and doing two crafts related to our theme. The kids always have a good time, so be sure to come. Don't forget to bring a smock, our little artists tend to be very energetic!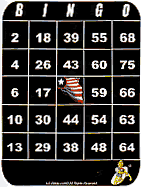 MOMS Night Out - Bingo!
Come on - you know you've always wanted to try it -- and now is the perfect opportunity. Join us for our MOMS Night Out Bingo on Thursday, Dec. 11th at 7pm. The cost is approximately $10 depending on how many cards and games you play. It's sure to be a blast, so come on by and give it a try!