If you have questions about any of our various activites or would like to help, please contact the appropriate coordinator or committee chair. If you are interested in filling one of the Open positions, please contact one of our Board members.
Membership Renewals
The following members need to renew their memberships in January 2008:
Lauren Arnot, Michelle Brooks, Laurie Diamantis, Shira Keet
Please have your dues in by the last day of the month of your renewal. Membership forms will be available at the kick-off meeting and must also be filled out and signed again, even if there are no changes to your current information.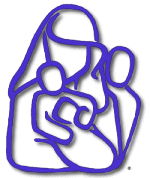 MOMS Club Merchandise
Did you know that there is lots of MOMS Club merchandise available from the International MOMS Club? From lunch boxes to sweat shirts there is something for everyone. Simply go to the website and scroll down to the bottom of the welcome page, then click on "Member's Only Newsletter". Once you log in (user name and password can be found in the newsletter), click on Merchandise, and you can view everything that is available. Happy Shopping!